---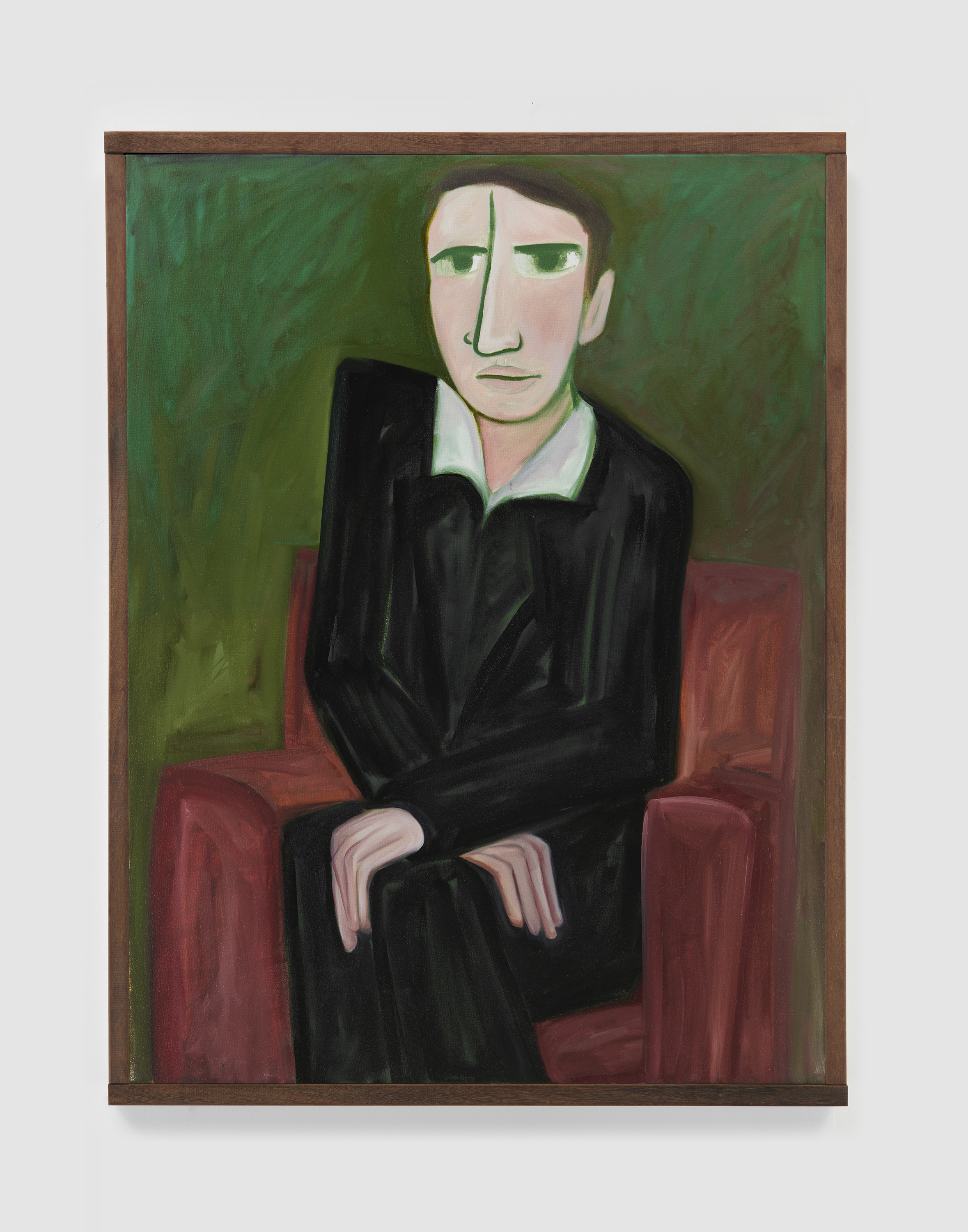 Banker in Red Chair
oil on canvas, 40 x 30 in, 2022
Failed Passport Picture
oil on canvas, 30 x 24 in, 2022
In Queue

oil on canvas, 11 x 14 in, 2023

Last Couple at the Bar
oil on canvas, 30 x 40 in, 2022
Proposal
oil on canvas, 30 x 24 in , 2023
Nanny
oil on canvas, 38 x 30 in, 2022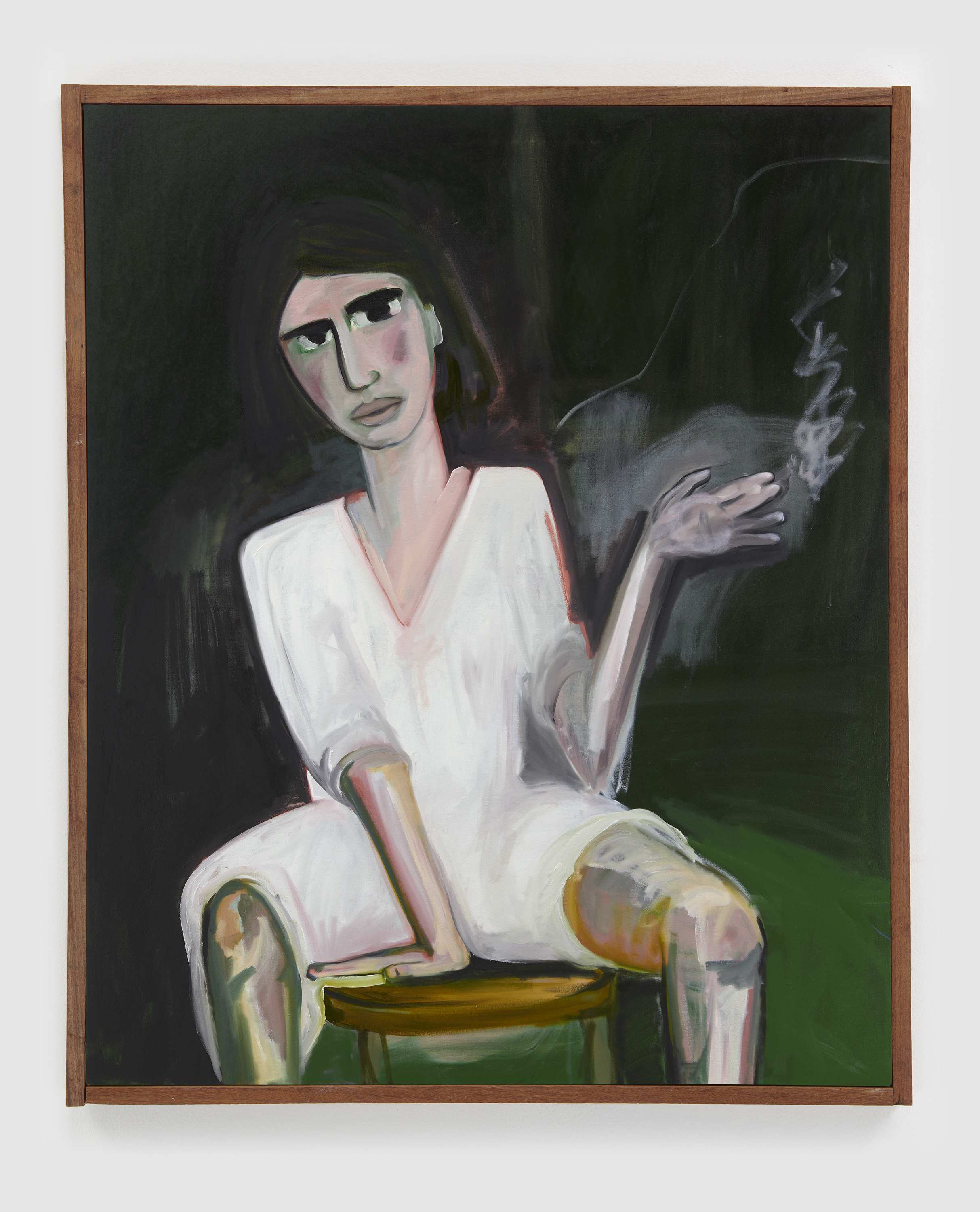 Smoke Break
oil on canvas, 56 x 46 in, 2023
Woman In a Red Room
oil on canvas, 30 x 24 in, 2022
Woman Thinking of Issey Miyake
oil on canvas, 40 x 30 in, 2022
Phoebe Derlee (b. 1987) lives and works in New York. She received a MFA from Bard College, Annandale-on-Hudson, New York in 2016, and a BFA from Hunter College, New York and L'Ecole Nationale Superieure des Beaux-Arts, Paris, France and has taught at the visual art departments of Harvard and Princeton. Selected solo and group exhibitions include Fahrenheit Gallery, Madrid (2021), Open Call, The Shed, New York (2020), Soloway, Brooklyn (2020).
Read Phoebe Derlee interviewed by Madeline Gilmore.
All artworks copyright Phoebe Derlee.
---
©2023 Volume Poetry
Join our mailing list:

Follow us on instagram.
Submit your work to Volume:
submissions@volumepoetry.com